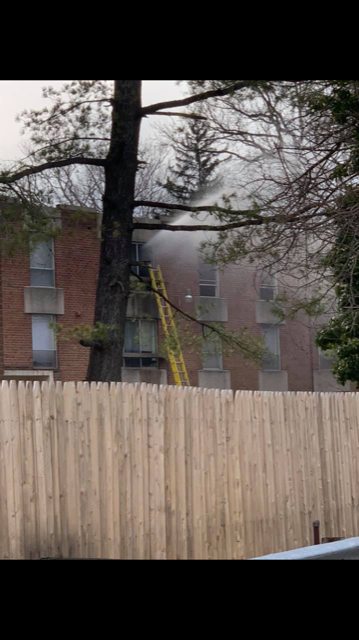 On Thursday March 28th at 4:45pm the Merion Fire Company of Ardmore was dispatched to 170 Lakeside Road in Ardmore for a reported grease fire on a stovetop that had spread through the kitchen of a unit on the third floor.
The call was immediately upgraded to a working building fire and the working fire dispatch was sent bringing firefighters from all 7 companies in Lower Merion to the scene.
On arrival Deputy 25 established command and placed arriving apparatus in critical locations to control any possible eventualities.  The first arriving crew on Engine 25 was sent to the 3rd floor to perform a primary search for potential victims.  A primary and secondary search were completed and all residents were evacuated.
The Fire was placed under control in 30 minutes.