11/17/2021 13:03 – Engine 25 performed an elevator rescue at 264 Montgomery Ave.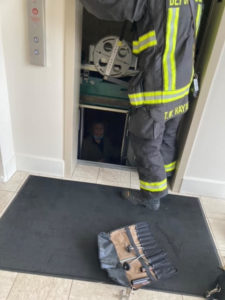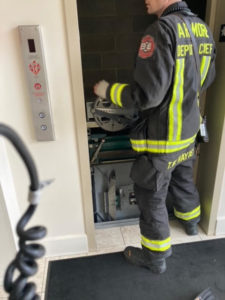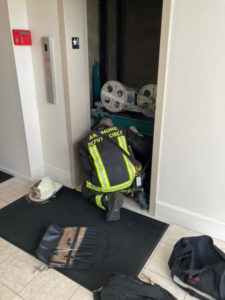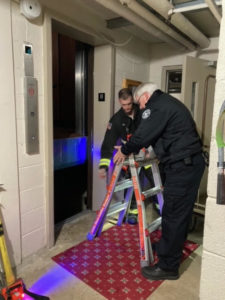 4/13/2020 20:36 The building fire response was dispatched to 28 Llanfair Road in Ardmore for smoke in the hallway. Companies arrived and quickly handled a small electrical fire.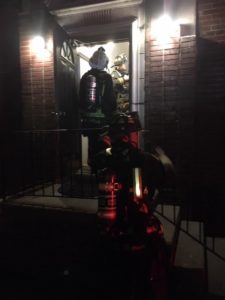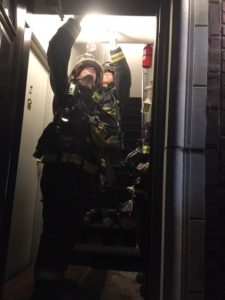 January 8, 2020 – During their last meeting, Rotary Club of Ardmore President Andrea Fanfera presented Merion Fire Company of Ardmore's Chief Tom Hayden Jr. a check for $11,650.00.  The donation was made with this year's proceeds from the hugely successful Annual Pancake Breakfast held the first Sunday of October each year.
The money raised through this event is used directly for fire company operations allowing the members of the Merion Fire Company of Ardmore to provide first-class fire and life protection services to the residents of Lower Merion Township.
Pictured from Left to right are: Merion Fire Company of Ardmore's Chief Tom Hayden Jr., Ardmore Rotary Club President & partner of Certa Pro Main Line Andrea Fanfera and Pancake Breakfast Chairman & Ardmore Eyecare doctor Dr. James Hall.